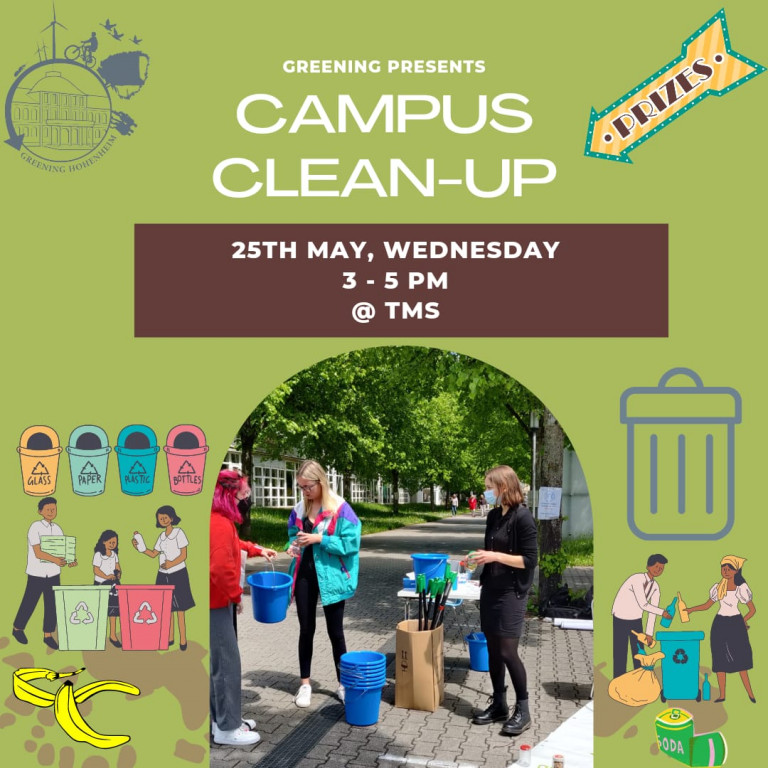 Campus Cleanup
Everyone loves to enjoy the summer on our beautiful Hohenheim campus!
Unfortunately, some trash accumulates over time. Apart from the fact that pollution from plastic and other trash is a serious matter, we all feel more comfortable in a clean environment! After the enormous participation last year, on Wednesday, 25th of May, 3-5p.m. we want to work together to clean up the campus and restore the unpolluted environment again.
Appropriate equipment for easy trash collection will be provided by the Campus Service team. Just come to the TMS where you can pick up the equipment for the campus cleaning. Then you'll explore the campus in small teams. Special contest: Cigarette bud collection competition with prices!
We are looking forward to seeing you!