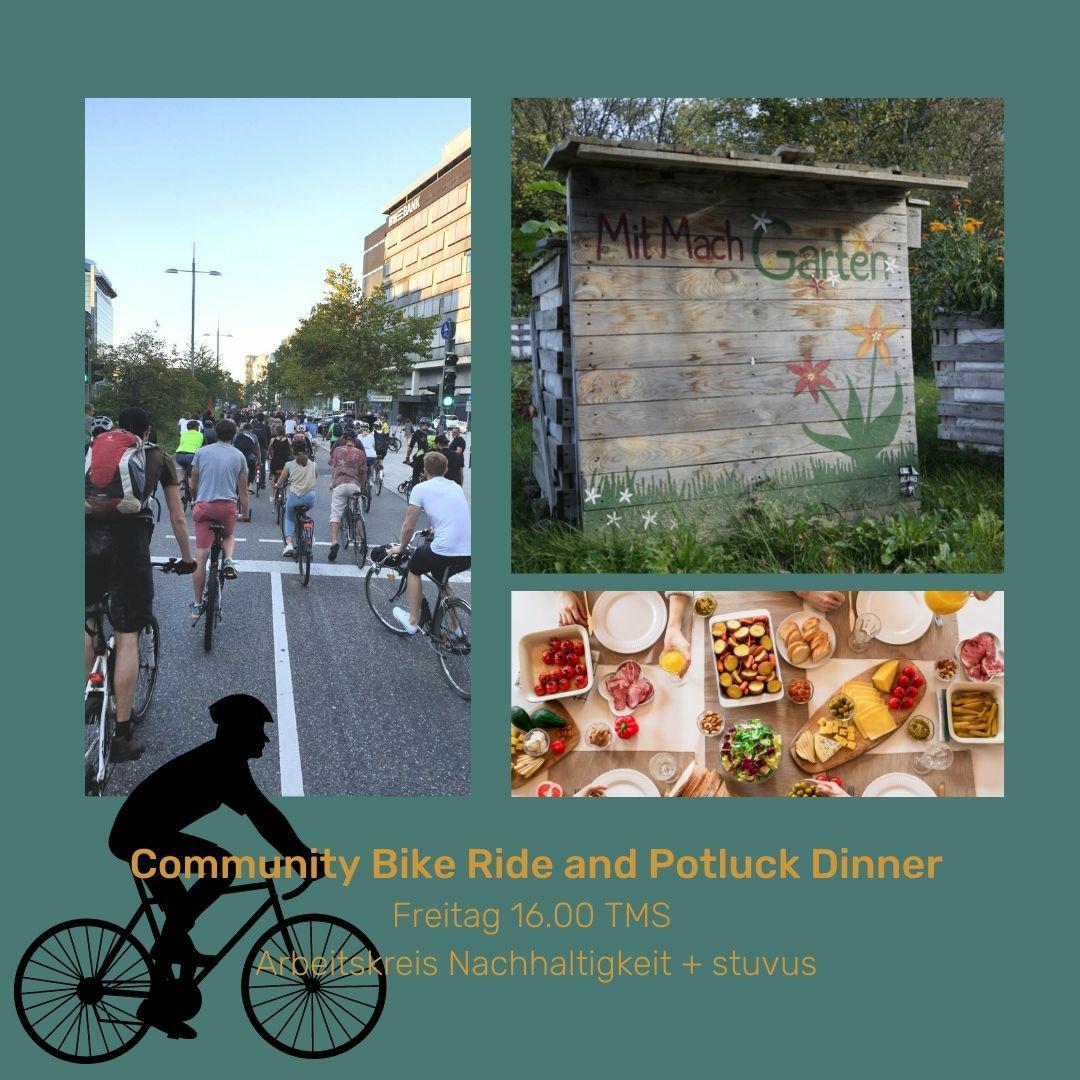 Cycling Tour to Uni Stuttgart
The University of Stuttgart is also part of the sustainability weeks and to get to know our neighbouring university better, we will visit it; of course climate-friendly by bike. We will meet at TMS at 4pm to welcome the people from Stuttgart with refreshments and show them the sustainable spots. Among other things, the bicycle workshop Radskeller, Fairomats, exchange shelves as well as a vegetable garden of Fresh and offer a little refreshment.
Afterwards, we will ride to Uni Stuttgart campus Vaihingen (11km) together around at 5 pm and the Stuttgarters will present their campus and have a picnic in the MitMachGarten. A great opportunity to meet other people interested in sustainability. Everyone brings something to bring along for the buffet. Don't forget plates and cutlery.
Additional incentive: All kilometres will be added to the current City Cycling (Stadtradeln)