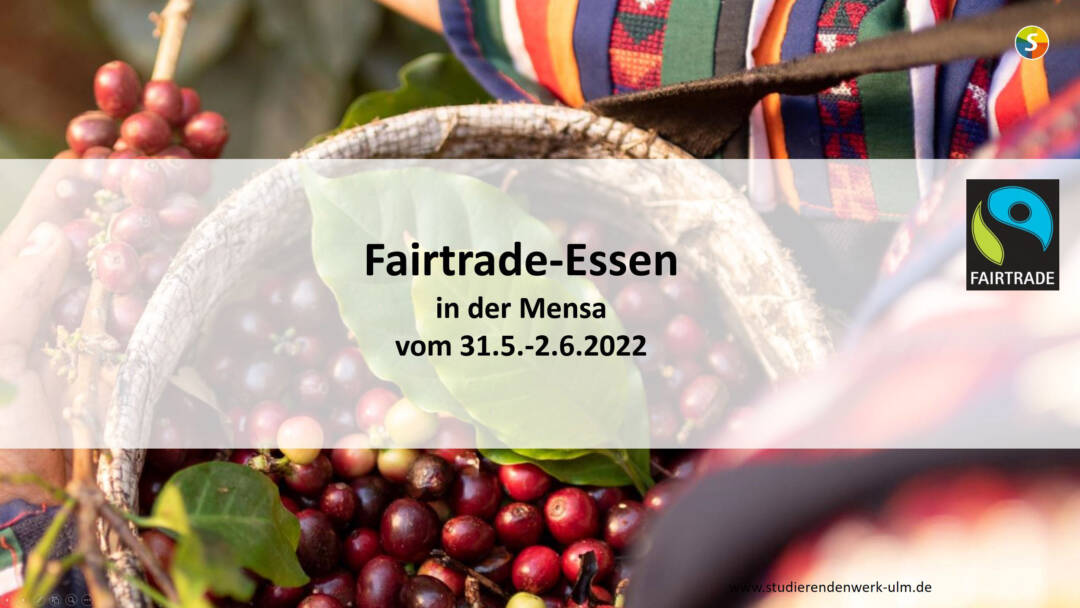 Fairtrade Aktion
The Studierendenwerk Ulm supports Fairtrade. Do you want to join? Together we contribute to social producer conditions!
From 31.05. to 02.06. we offer every day a Fairtrade meal in 11 refectories and cafeterias in 7 universities, rounded off with an information booth about Fairtrade or sustainability in front of some refectories.
And it's always like this: Almost all cafeterias serve only Fairtrade coffee (several tons per year), plus sugar sticks, LemonAID, ChariTea, etc.