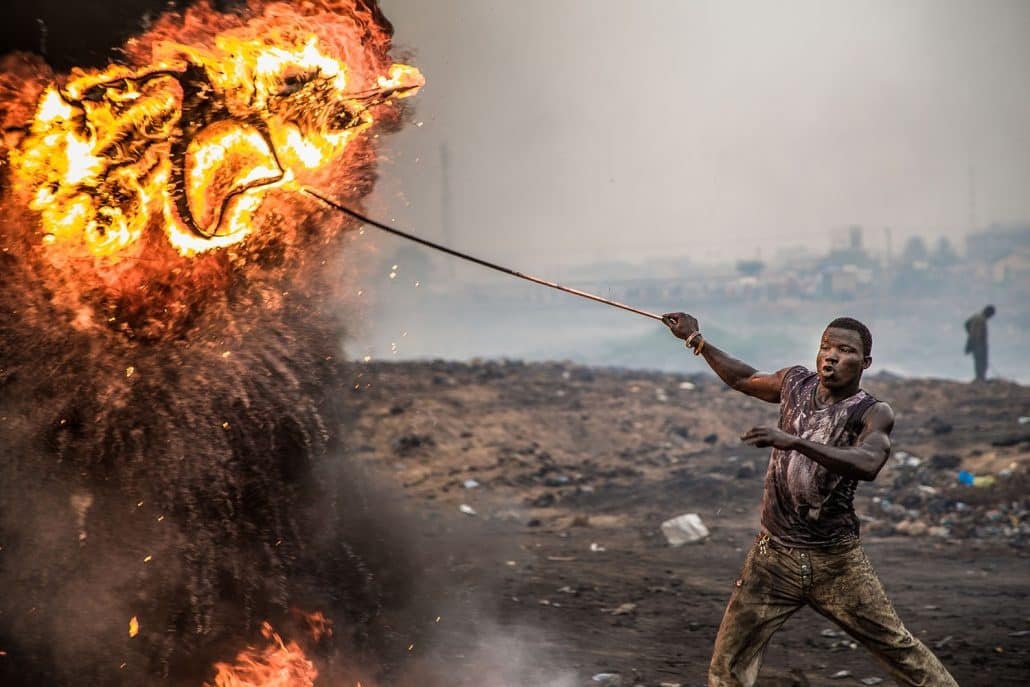 Movie night – "Welcome to Sodom"
"Sometimes you kill the Beast. Sometimes the Beast kills you." Mohammed.

Agbogbloshie, Accra is proven to be one of most poisonous places. It is the largest electronic waste dump in the world. About 6000 women, men and children live and work here. They call it SODOM. Every year about 250.000 tons of sorted out computers, smartphones, air conditions tanks and other devices from a far away electrified and digitalized world end up here. Shipped to Ghana illegally.
Through this movie we dive into downsides and consequences of consumption-oriented lifestyles and society. Through impressive pictures and stories this movie portraits the hidden people and places that stand at the end of an unsustainable global resource chain.

Movie trailer and further description: https://www.imdb.com/title/tt8116550/?ref_=vp_back

What questions are addressed?
What happens with our electronic waste?
Which are downsides and victims of digitalization?
#electroschrott #digitalisierung #electricwaste
Cover image: https://www.welcome-to-sodom.de/#bilder