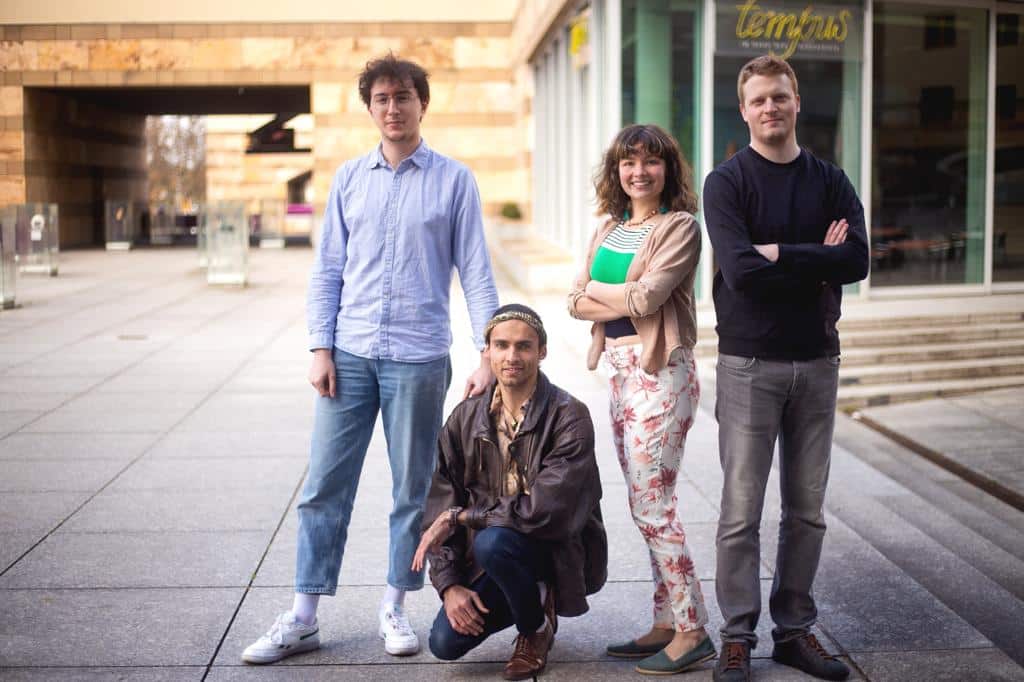 🎶 Music Night with ANN
We are super excited to have ANN as a guest at the Sustainability Weeks!
…….
ANN is a pop/soul band from Stuttgart. Strong melodies, groovy sounds and rhythms to rock along to – that's us!
Singer Annika writes songs.
Joe (guitar), Henrik (bass) and Jannik (drums) make them shine.
We are honored to perform as part of the Sustainability Weeks. The concert will take place at Skyeline-Live, who will livestream the concert professionally in their studio in Backnang. A big thank you for this!
We are only too happy to use and release our musical energy for this highly important topic. See you soon!
….
So let us take you away into the well-deserved weekend with good mood and sonorous sounds and finish the evening together with ANN!!!
YouTube livestream will be provided on ANN's channel:
https://www.youtube.com/channel/UCtYUQvTFjV2lVSeU9aiAdmg
music #hmdk #hmdkstuttgart #skyelinelive #newcomer #soul #pop #songsforclimate #sustainablemusic #musicforfuture #songsforfuture
cover picture: photo credit: Julia Müller