Stuttgart als die Landeshauptstadt Baden-Württembergs liegt bekannter Maßen im Kessel zwischen Weinbergen und angrenzendem Schwarzwald. Mit Straßenbahnen, die in Stuttgart allerdings als Stadtbahnen bezeichnet werden fahren die Stadtmenschen nicht ausschließlich unterirdisch, obwohl die Stationen mit einem U gekennzeichnet sind. Zwischendurch sorgen leckere Maultaschen und ein Viertele wunderbar für einen glücklichen Magen. Energie wird immerhin ordentlich durch die Stäffele benötigt. Damit sind die charakteristischen Treppenanlagen gemeint, mit diesen schnell ein Weg aus dem Kessel hoch in die Hänge errungen werden kann.
Dass sich die Kesselbewohner*innen daher mit unterschiedlichen Initiativen und Hochschulen zusammengeschlossen haben, um das landesweite Event der Nachhaltigkeitswochen 2021 zu organisieren, ist ein ganz schön neues "Stäffele" für sich.
Dazu gehören die Universität Stuttgart, die Hochschule der Medien sowie die Duale Hochschule BW. Die Programmpunkte werden hauptsächlich digital angeboten.
Eine kleine Anzahl an Programmpunkten finden auch in Präsenz vor Ort statt.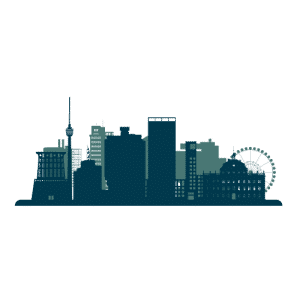 Organized by initiatives from Stuttgart
Online
You can find the complete program of the NWB 2021 here.
Hochschule
Studierende der Uni Stuttgart
Studierende der HdM
Studierende der DHBW
Studierende der HMDK Stuttgart
Stuttgarter Team