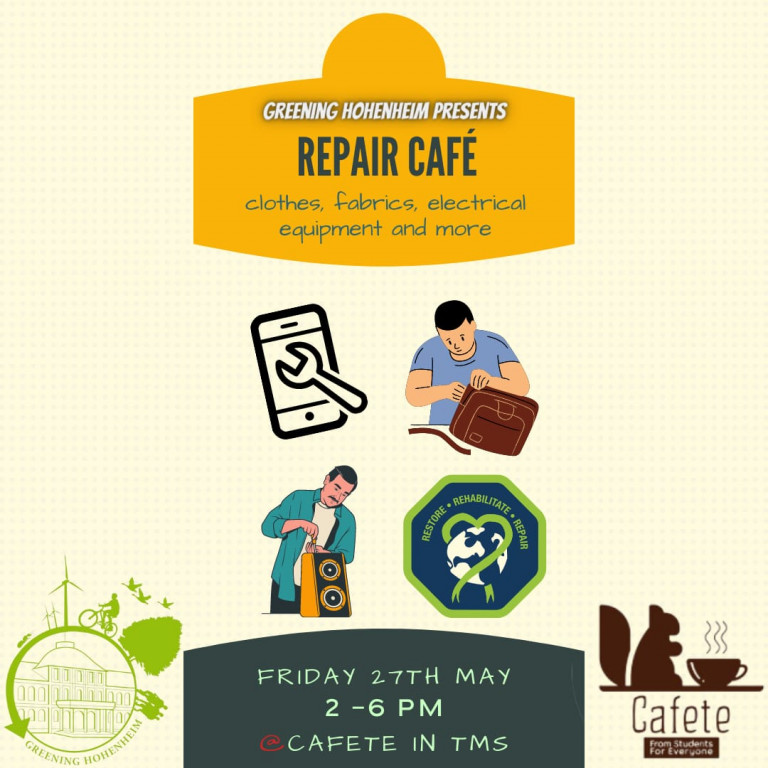 Repair Café
Dear Hohenheim students!
You are kindly invited to the Hohenheim Repair Café !
Date: Friday, 27th May from 2 to 6 pm
Place: Cafete in TMS
You can bring clothes/ textile fabrics, blunt knives and electrical devices like kitchen equipment or smartphones, but also other things that you would like to fix with us and we will try our best to help you and repair it together.
We have a sewing machine, knife sharpeners, lots of small tools e.g. for smartphone repair, glues, multimeter for measuring electricity and much more! In addition the Cafete team will be offering coffee and tea.
We are looking forward to repair together!