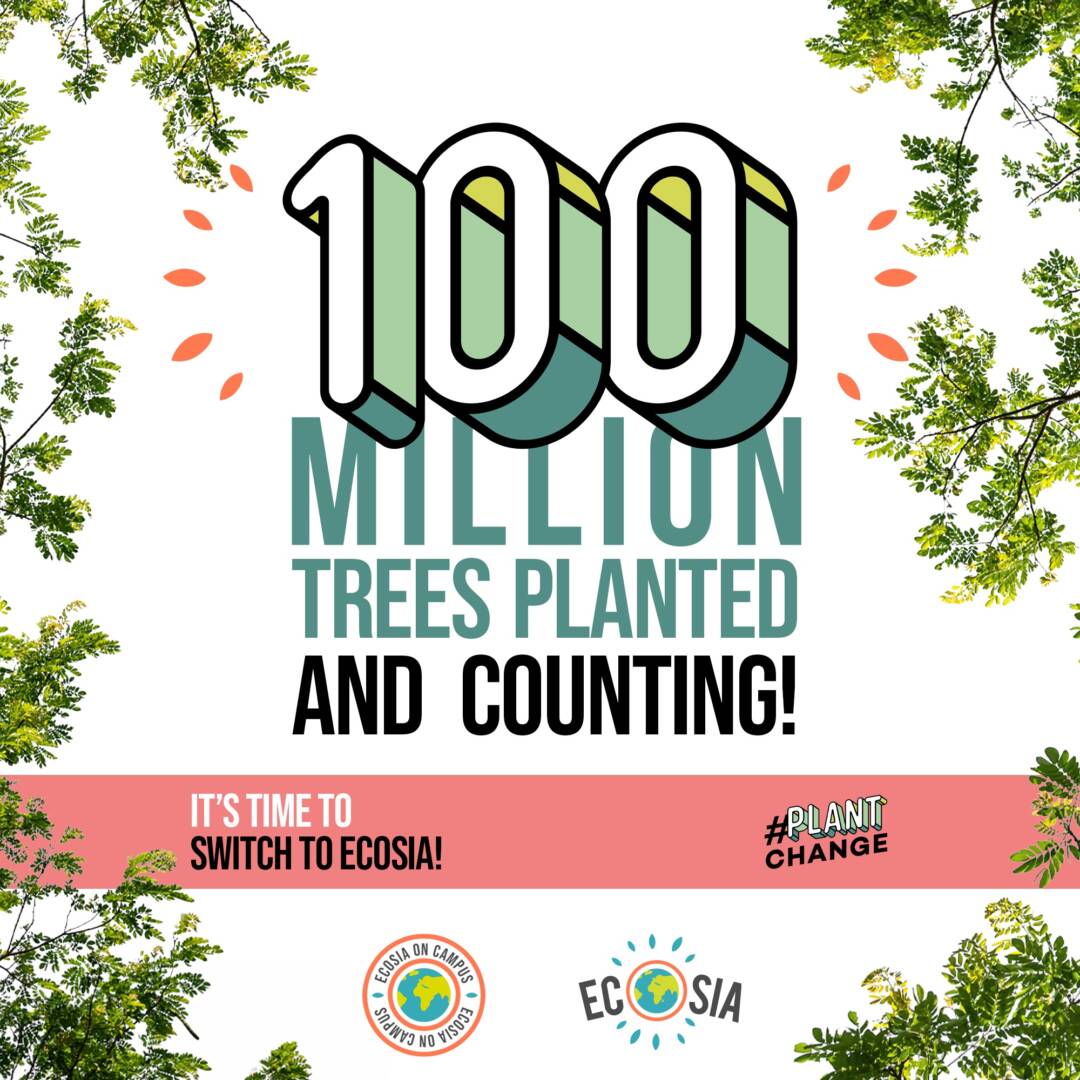 Ecosia – The search engine that plants trees
Wichtiger Hinweis: Das Datum dieser Veranstaltung hat sich geändert!
Auf dieser Seite findest du die aktuellen Informationen.
For this presentation, Fred Henderson, a project coordinator at Ecosia will discuss the search engine's unique business model and show the benefits that trees bring to both people and planet. The presentation will be followed by an interactive quiz and Q&A. Learn how you can campaign for Ecosia at your university and help plant tens of thousands of trees!
#ecosia #ecosiaoncampus #trees #plantingtrees #treeplanting
Cover image: Fred Henderson / Ecosia