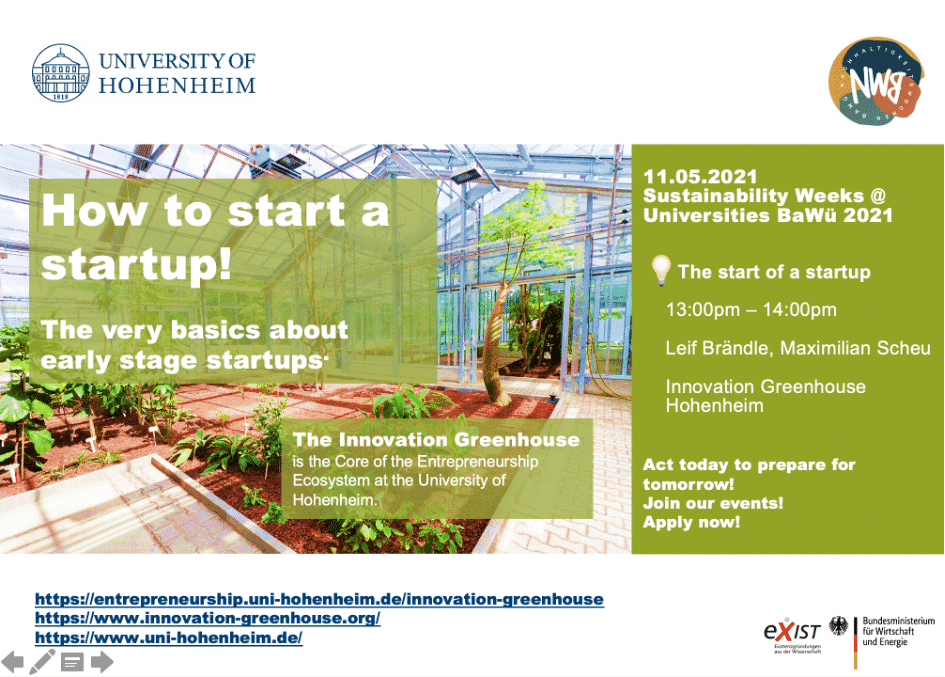 InnoGreenhouse presents: How to start a startup!
The InnoGreenhouse Hohenheim motivates you to act entrepreneurially.
We will show you how the entrepreneurial process looks like and where it starts. In an entertaining speech, Leif Brändle and Maximilian Scheu will go over some basic aspects of founding a company – and assure you, to start right.

What questions are addressed?
Why does a startup ideally starts with a problem?
Why do startups fail?
How does the entrepreneurial process look like?
How important is (early) customer feedback?
#InnoGreenhouse #innovate4planetA
Cover image: Innovation Greenhouse Uni Hohenheim