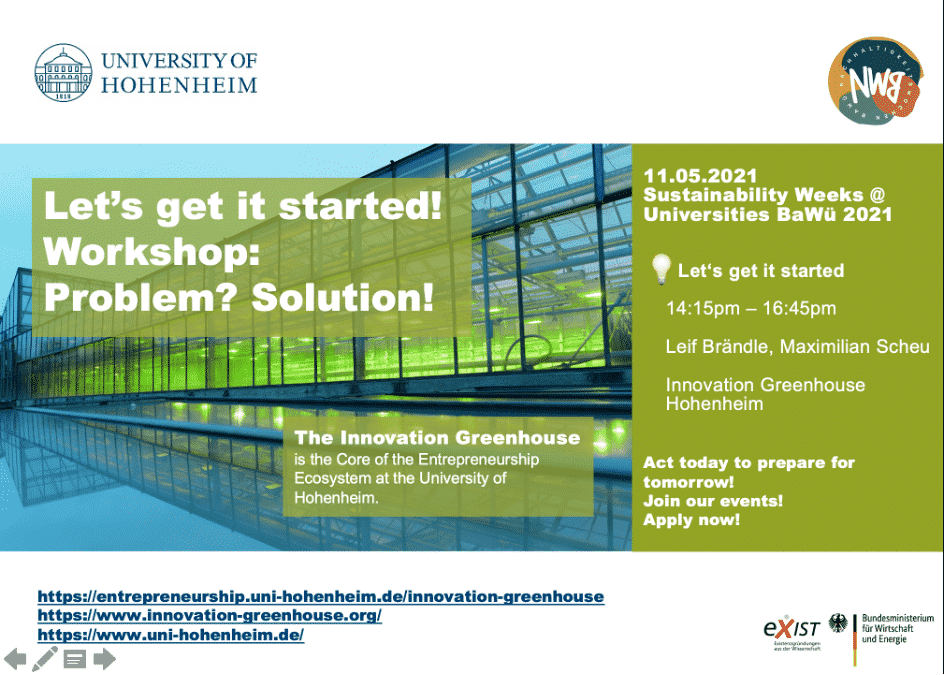 InnoGreenhouse presents Let's get it started!
Join our workshop and learn first-hand how the early steps along the entrepreneurial journey look like!
We will provide you with knowledge on how to turn your idea into a solution. Exemplified on real-world, current challenges we want your spirit, ideas, and creativity to develop solutions that solve social problems. Work as a team with other participants and come up with an idea to shape the future.
What questions are addressed?
How can you develop a customer-centric solution to a problem?
#InnoGreenhouse #innovate4planetA
Cover image: Innovation Greenhouse Hohenheim