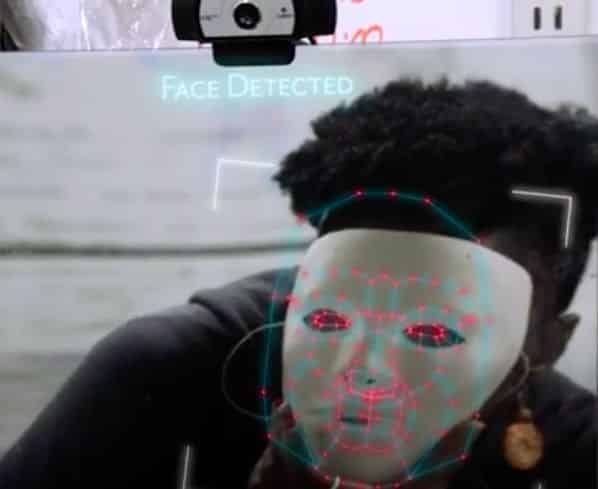 No bots against racism – A workshop on digitization and power structures
– with Rockwell King & Jessica Valdez

What if technology is neither neutral nor benevolent?

Can I see the power structures in the digitization and automation of the technology I use?

In the first part of the workshop, we will look at how emerging technologies can strengthen white supremacy and deepen social inequality.
We find examples everywhere: the apps that we use every day, the digital tools that we use for school and work, to complex algorithms that influence decisions in migration policy.

In the second part, we offer collegial advice and report on examples of emancipatory and solidary solutions that correct these imbalances.
We hope to sharpen your sensibility on what technologies you use on daily life, university, on your activism and within your initiatives.

We look forward to you!
#bias #AI #awerness
Cover image: Joy Buolamwini (2020) – Coded Bias