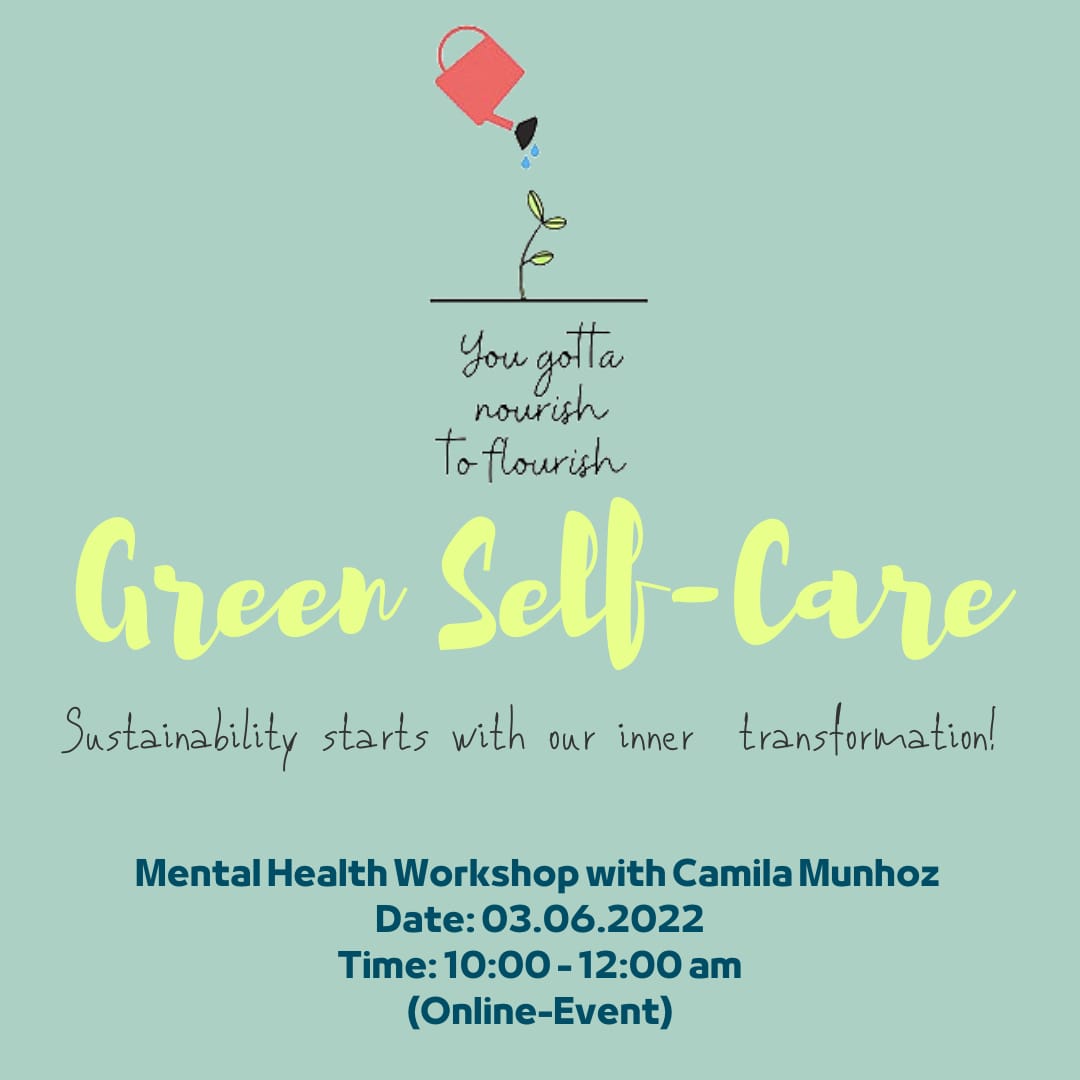 Green Self-Care
"We cannot solve our problems with the same thinking we used when we created them." – Albert Einstein
Our earth 🌎 needs to be taken care of and so do we! In order to make a real positive change to the world, we have to start with ourselves; save ourselves first. Since toxic behaviors for the planet such as consuming, eating, and wasting arise from our inner unmet needs. We all long for love, peace, connection, and mindfulness but they are often forgotten in our daily busy lives when we are just repeating old mental patterns and behaviors.
As soon as we start taking care of our mental, spiritual, and body health, we are better prepared to handle the challenges outside and be the change we want to see in the world.
Camila Munhoz, Greening alumni, social entrepreneur, and meditation teacher, will share her own journey towards a more sustainable and mindful lifestyle while supporting you to understand the connection between sustainability and self-care and to realize how you can take better care of your mental health. All this in a safe space where everyone is welcome, as well as deep conversations that move us all beyond. We will close with a meditation together ❤️! Be prepared to initiate your own journey of self-care.