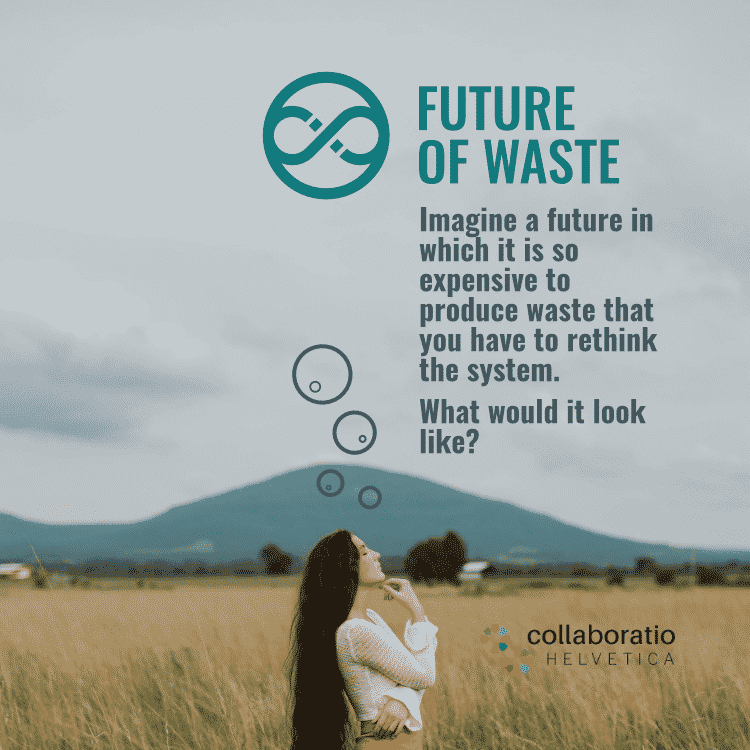 Impulsabend: Imagine a world in circular economy
Waste in 2040: An interactive story-writing on your imagined (university) future
During this workshop, we will embark on a vision journey for the future in which it has become too expensive to produce waste. In this interactive session, you will have the chance to get creative and write the story of the future: what would your university and life look like if Germany introduced a substantial tax on creating and disposing of waste at consumer, company, store, and institution level? The most creative stories can be turned into a video after the event and shared with a broader audience to paint a more sustainable future of seeing and dealing with waste together. Your motivation and an open mind are all you will need; no prior storytelling experience is required to join.
The event will be hosted by two Catalysts, Boryana and Julia, working on the initiative Future of Waste. Future of Waste explores ways to connect stakeholders from a local ecosystem responsible for the production of waste. The intention behind these connections is to imagine a truly regenerative future for the waste in that region and build long-lasting relationships and collaborations.
Future of Waste was incubated by collaboratio helvetica – a non-profit organization that believes in Switzerland's potential to leverage participatory approaches and collaboration to contribute towards more ecological responsibility, humanity, and the common good. The organization catalyzes the societal transformation of Switzerland by cultivating a cross-sectoral innovation ecosystem, building capacity for systemic change, and convening stakeholders around the complex challenges addressed in the Sustainable Development Goals (SDGs). One of their offerings is the Catalyst Lab, an incubation program for people working on systemic change in various topics, where Julia and Boryana met. The Catalyst Lab gives tools, support, and visibility to those catalysts.
"Problems can never be solved by the way of thinking that first created them."
Albert Einstein

This is an interactive sesseion were you can imagen your future University or institution.

"Problems can never be solved by the way of thinking that first created them."
Albert Einstein
#waste #Future #circular
Cover image: Collaboration helvetica